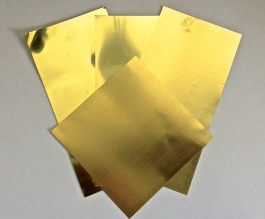 Brass Shims (2" x 3")
Brass Shims
1 piece
Size: 2" x 3"
Thickness: 0.05mm / 0.02"
Brass shims are thin sheets of brass used for the maintenance and occasionally repair of fountain pens. They are soft enough to be used for flossing the nib slit of a fountain pen to remove paper fibers which are stuck between the tines.
More experienced users can use them to widen the nib slit for an increased ink flow as well.
---